100% Human, 100% You. Welcome to
Your Best Self
Mimio's biomimetic formula activates your biology to support:
Optimized metabolism and energy
Reduced appetite and cravings
Improved mood and cognition
Enhanced performance and recovery
Healthy aging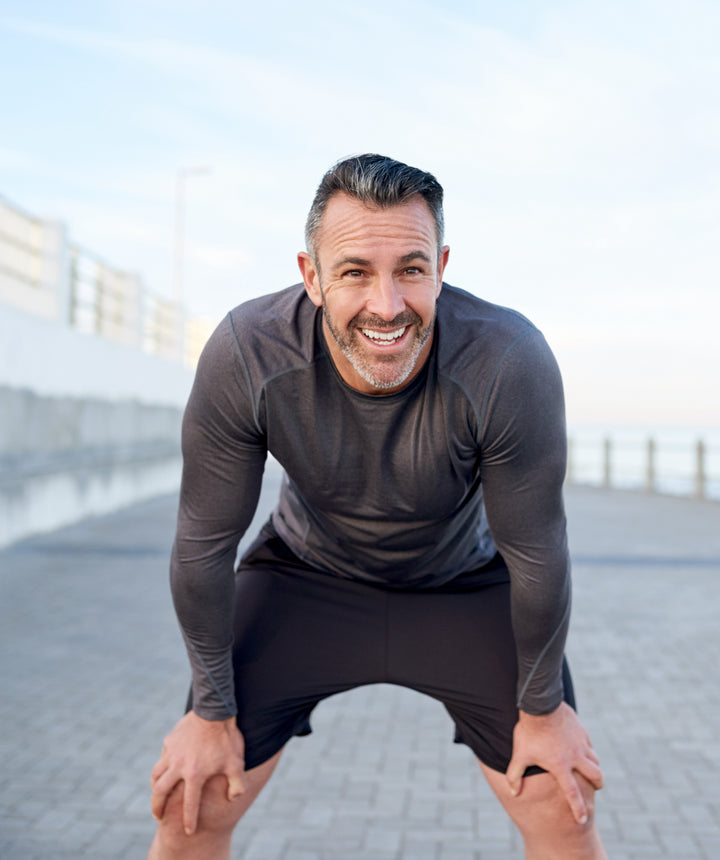 Vegan
Gluten Free
GMO Free
GMP Certified
Compostable
Designed from Fasting to
Supercharge
Your Cells
We spent 7 years of clinical research to decode the human body's natural response to fasting and find a way to unlock the benefits on demand.
Prolonged Fasting
Our research showed a 36 hour fast elevates unique bioactive metabolites in the body that help activate the cellular health and longevity benefits of fasting.
Side Effects
Mimio's Biomimetic Technology
Mimio puts a unique combination of clinically-validated fasting metabolites in a daily dose to help promote your body's beneficial fasting and longevity pathways on demand. No fasting required.
Side Effects
Mimio uses the power of fasting metabolites to help activate your cells' natural ability to clean, repair, and protect themselves so they, and you, can thrive.
Clean
Let the cell optimization begin! To start, Mimio helps clear cellular damage by supporting autophagy, our cellular clean-up and recycling systems, and helps reduce cellular waste that gets in the way of proper function.*
Mimio's ingredients help support the activation of autophagy by:
Regulating mTOR, AKT, and Histone Acetyltransference pathways*
Promoting AMPK and SIRTs.*
GEEK MODE
Repair
After tidying up, Mimio helps cells replace old and/or out of shape cell components, like mitochondria, with new functional ones. These shiny new parts help restore cell function and optimize energy efficiency.*
Mimio's ingredients help optimize systemic cellular metabolism by:
Regulating AKT and P13K*
Promoting mitophagy and the AMPK, PPAR, and SIRT/NAD+ systems.*
GEEK MODE
Protect
Now that our cells are running in top shape, it's time to keep it that way! Mimio helps cells reduce stress and maintain stability, while increasing resilience to DNA damage, free radicals, and inflammation.*
Mimio's ingredients help protect cells from stress by:
Regulating NF-KB, COX-1/2, and cellular inflammatory pathways*
Promoting NRF-2, ERK, SIRTs, PPARs, cellular stress response elements, and healthy mitochondrial function.*
GEEK MODE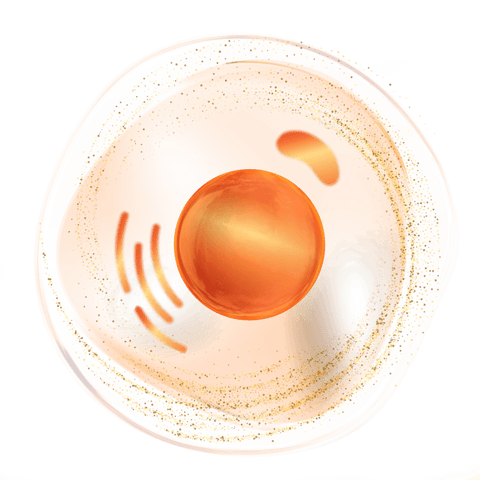 Thrive
Happy, healthy, and protected, our  cells are free to function at their peak creating holistic benefits that radiate throughout your body.

A little love goes a long way!
The Mimio formulation has been shown to extend the lifespan of model organisms by 96% [1] and helps promote and maintain cellular longevity by:
Regulating mTOR, AKT and HATs*
Promoting autophagy, PPARs, AMPK, NAD+/SIRT, ERK, and Nrf-2*
GEEK MODE
*Based on data from in vitro research
Take with or before a meal to help increase satiety and reduce the negative impacts of eating.

Supercharge the benefits of your shorter fasts and make fasting easier.

Support healthy aging with holistic brain, metabolic, heart, immune, joint, and skin health.

Feel, think, perform, and live at your peak!
Hear what real people are saying about Mimio and their cell care journey
90

%
Users rated appetite supression
75

%
Users rated improved focus
72

%
Users rated enhanced endurance
84

%
Users rated sustained energy
"I was taking Mimio during the holidays and noticed my craving for sweets was greatly reduced and stayed that way! My energy level went way up too and I felt motivated to get out and get things done. Thanks Mimio!"
Mary H.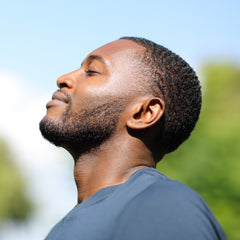 "Mimio is honestly MAGIC. I've struggled for years with anxiety and Mimio has helped me feel so much more balanced and at peace. The mood elevation is real."
Leon M.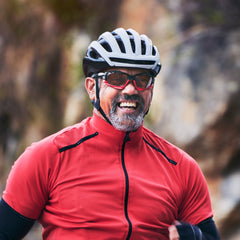 "I really appreciate Mimio's approach to leveraging what my body is already producing rather than introducing an exogenous substance. I've even seen a major boost in my cycling performance and have set more PRs than ever before."
Wes S.
"I started Mimio less than a week ago and already my energy is up. I have day long motivation yet I sleep like a baby at night. I can't wait to see what the next months bring!"
Lane C.
"I've always wanted to get into fasting, but struggled with anything beyond just skipping a meal. Mimio has been a game changer for me. I feel way less hunger throughout the day and have been able to fast pretty much effortlessly."
Casey A.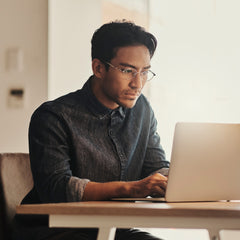 "I've done several 3-day fasts and Mimio really makes me feel similar effects in my body, especially increased focus and alertness. It's a like a cheat code for my biology!"
Sam D.
Photos used are not of the quoted customers, in order to protect anonymity
Hear from the Experts
Created by Doctors

Designed from Human Biology

Ingredients Backed by 100+ Clinical Studies

Third-Party Certified

Loved by Your Cells!
"I'm truly impressed by Mimio's research and the clinical backing for their formulation. My clients have seen robust hunger control and metabolic effects that have helped them effortlessly transition to healthier eating habits and boost their longevity potential."
Dr. Jeff Gladden, M.D.
Board Certified Cardiologist
Founder of Gladden Longevity Clinic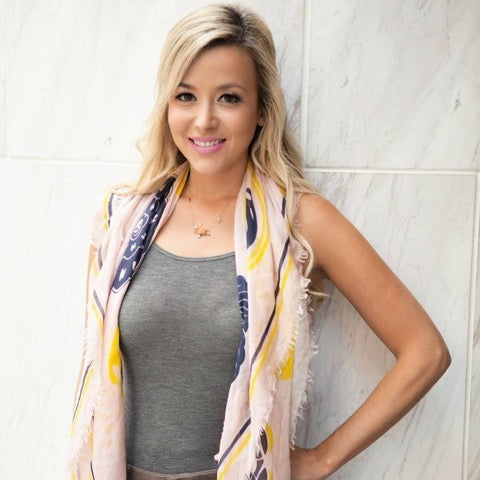 "Mimio is a ground breaking product! I have no doubt that Mimio will help so many people enhance their fasting benefits, minimize the downsides, and feel great while doing it. It's the perfect add-on to any fasting lifestyle!"
Vanessa Spina, SNS
Best Selling Author
Host of the Optimal Protein Podcast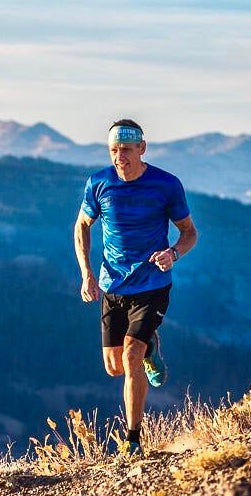 "Mimio is a truly game-changing company in the human health and optimization space. As an ultrarunner I am consistently impressed with Mimio's ability to enhance my energy, motivation, endurance, and recovery."
Charlie Engle
Best Selling Author, Keynote Speaker, Ultra-Marathoner
"Mimio has been perfect for helping my clients take control of their metabolic health. Just two pills in the morning have reduced cravings, food noise, and appetite all day long with no harsh side effects like other trendy weight-loss alternatives."
Dr. Chris Roberts, MD Board Certified Metabolic and Functional Medicine Doctor